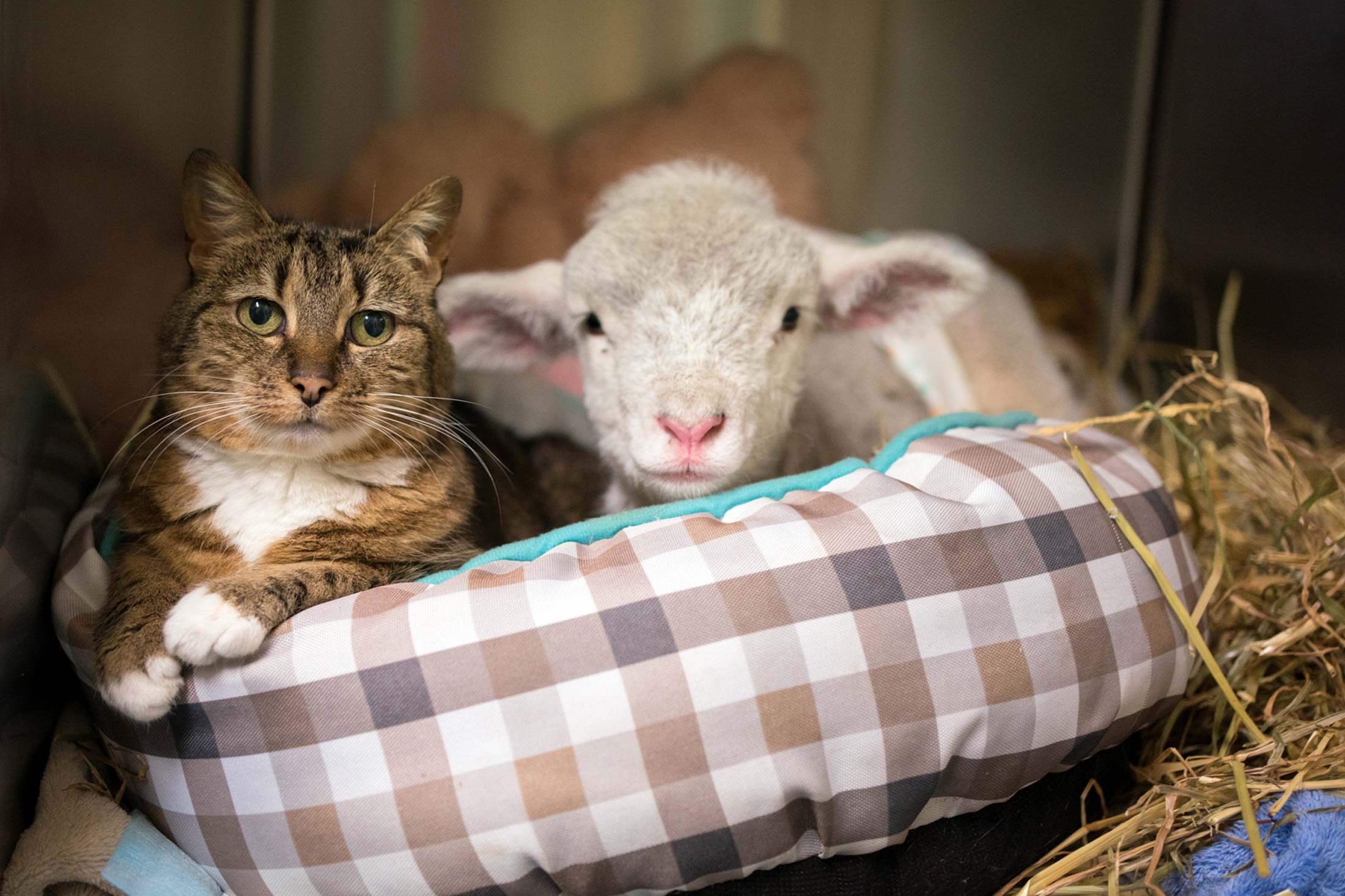 This is your spot to spread the word and download fun resources for kids!
For daily kindness inspiration including recipes and tips, make the pledge today.
Spread the Word
You can help make the world better for animals by sharing Be Kind to Animals Week with family and friends.
Shareable Images
To save an image on mobile, select the image to open and save it.
To save an image on computer, click on the image, then right-click it and save it.
Or click 'Download' to get them all!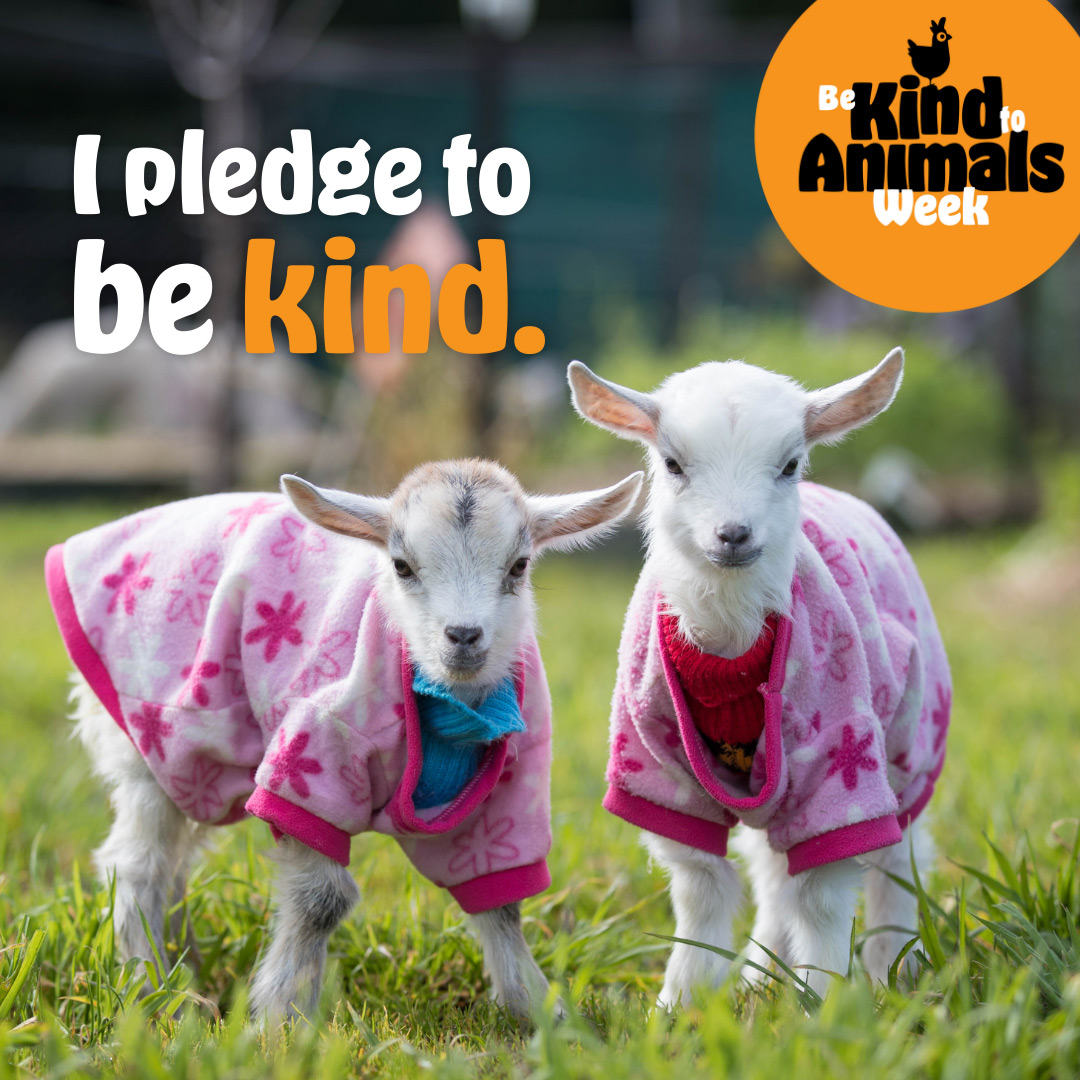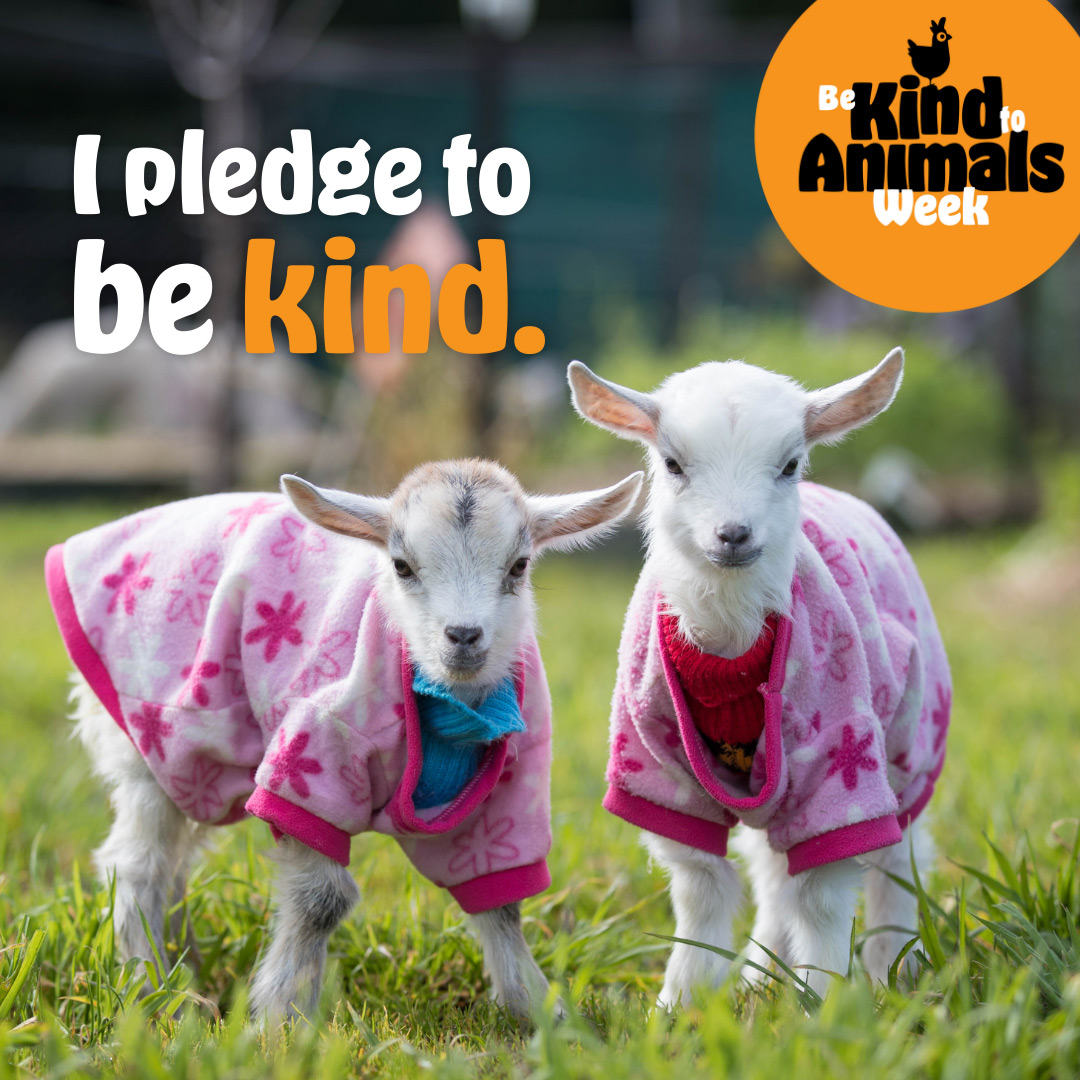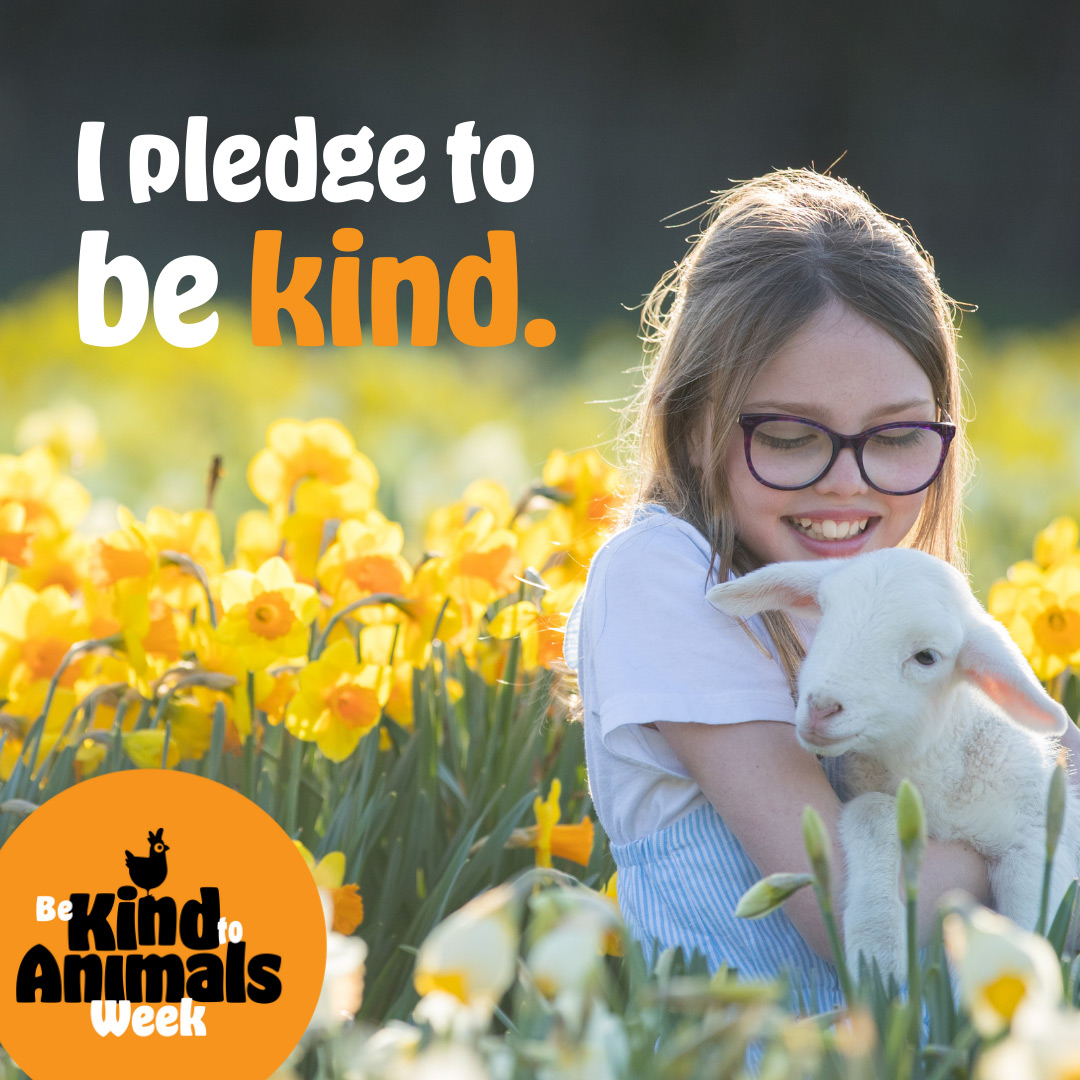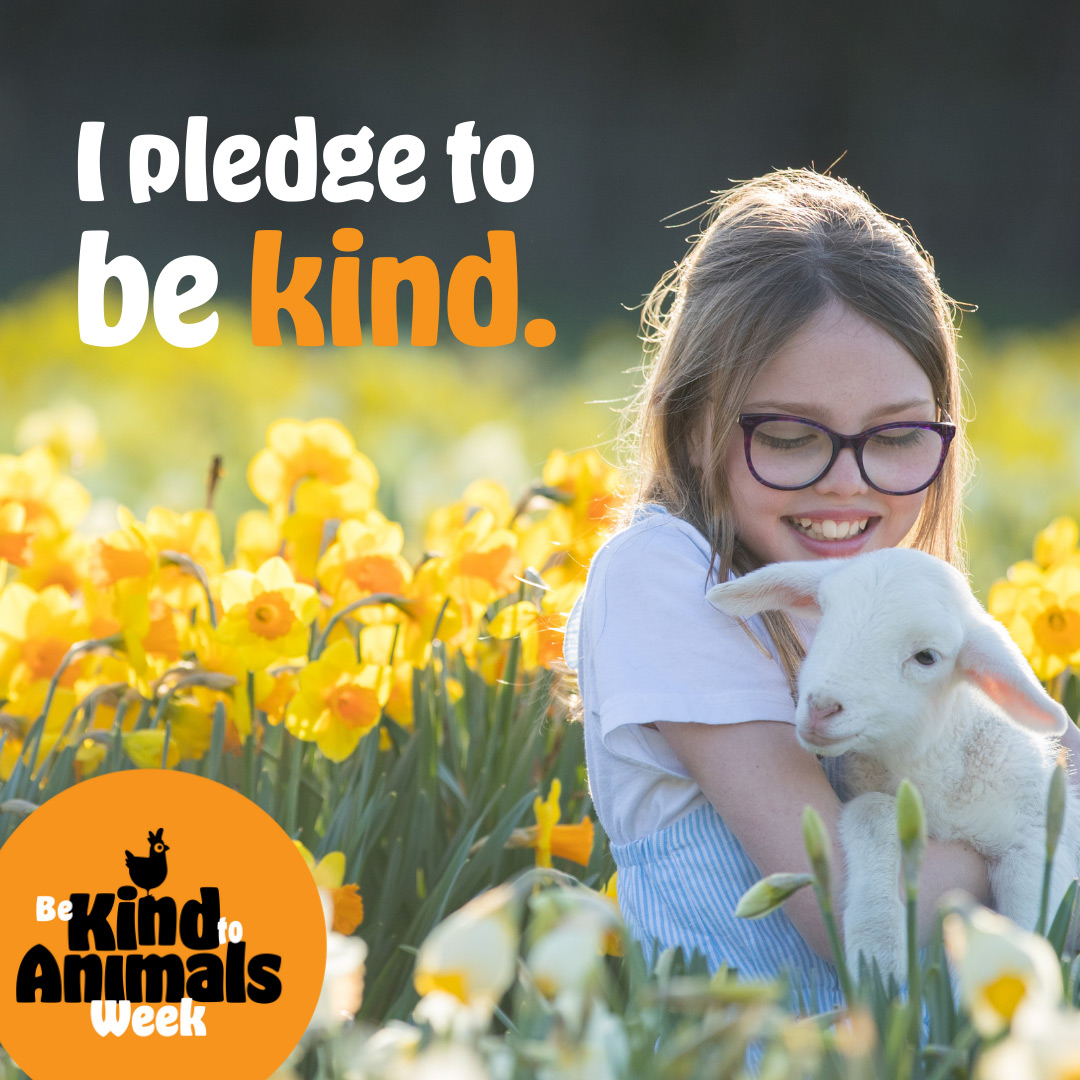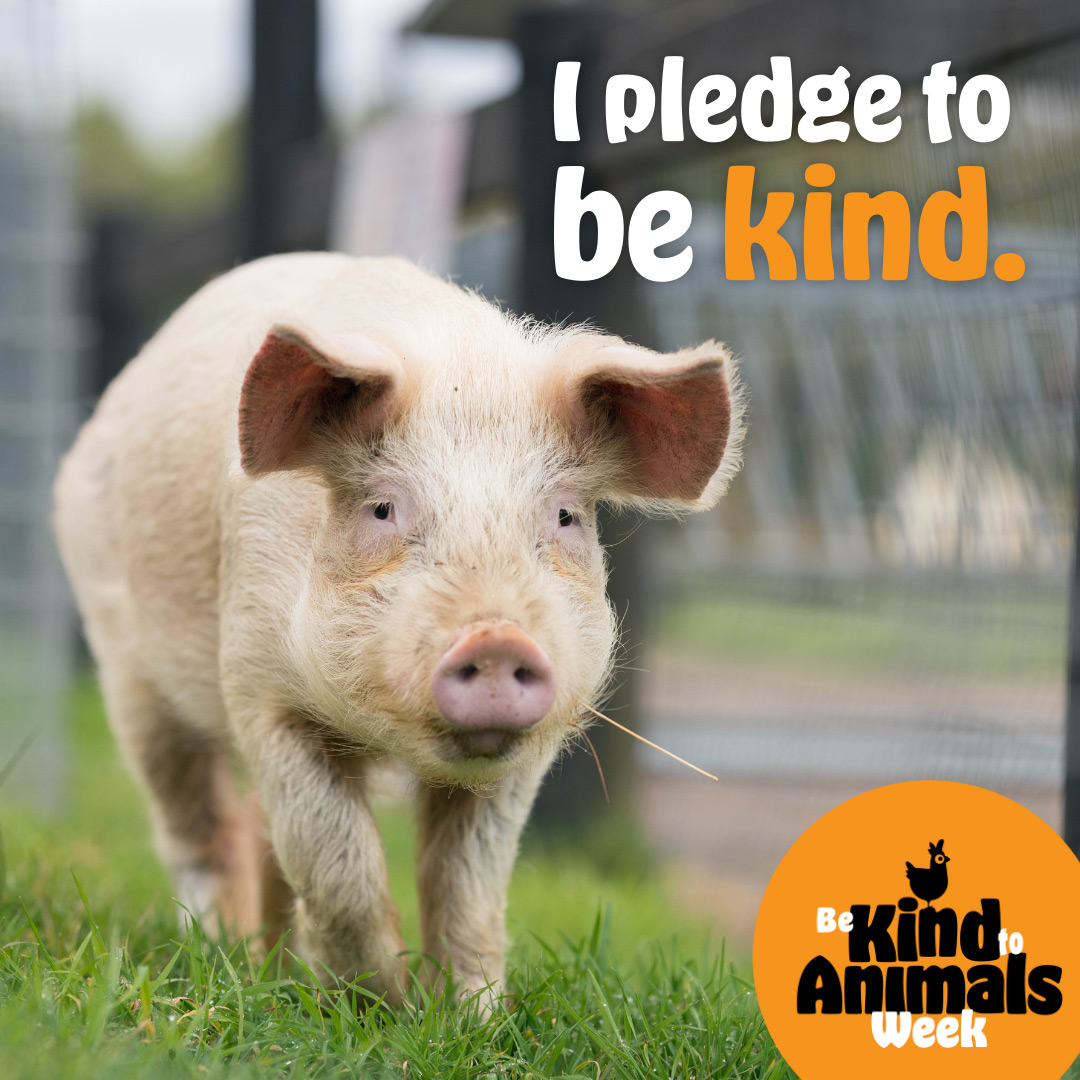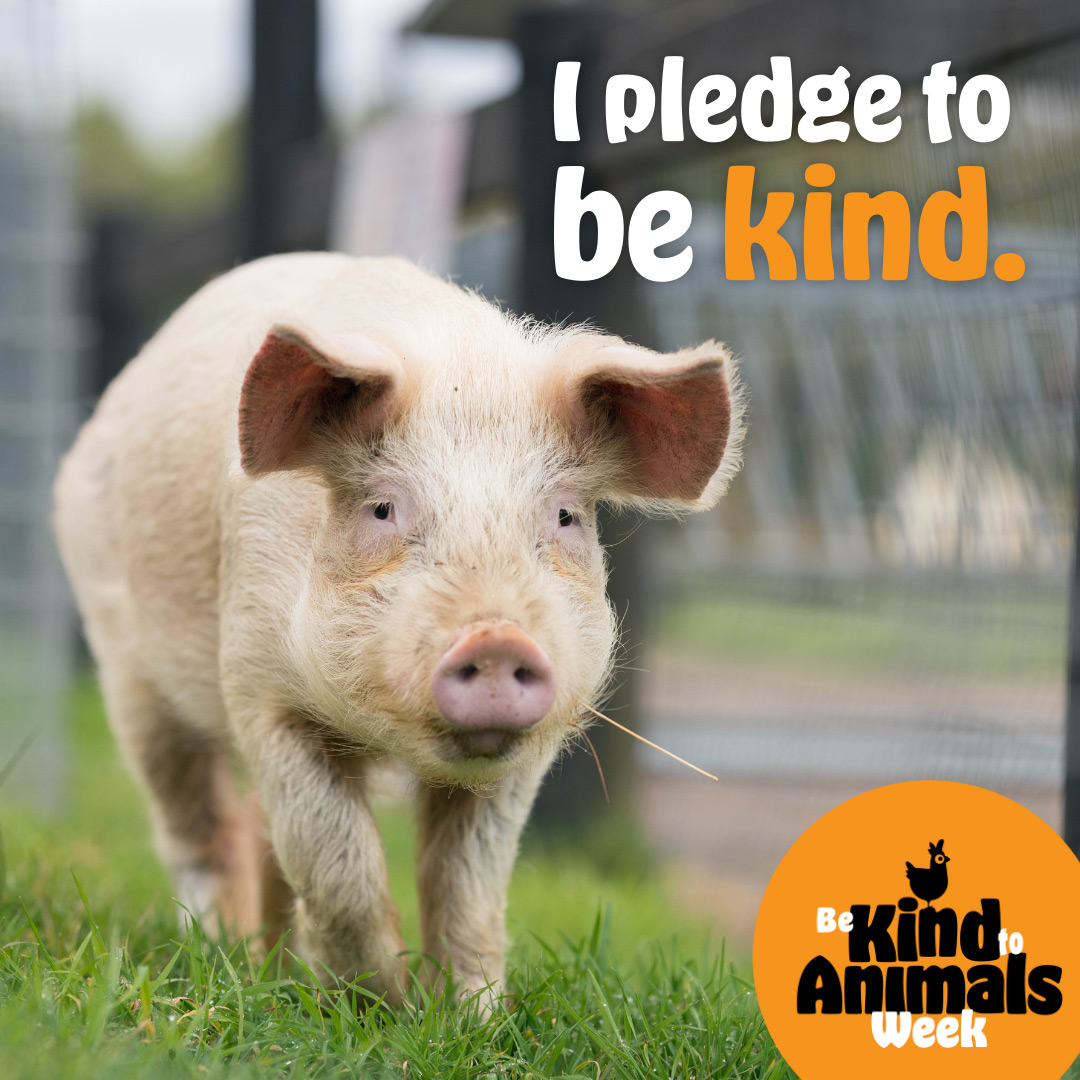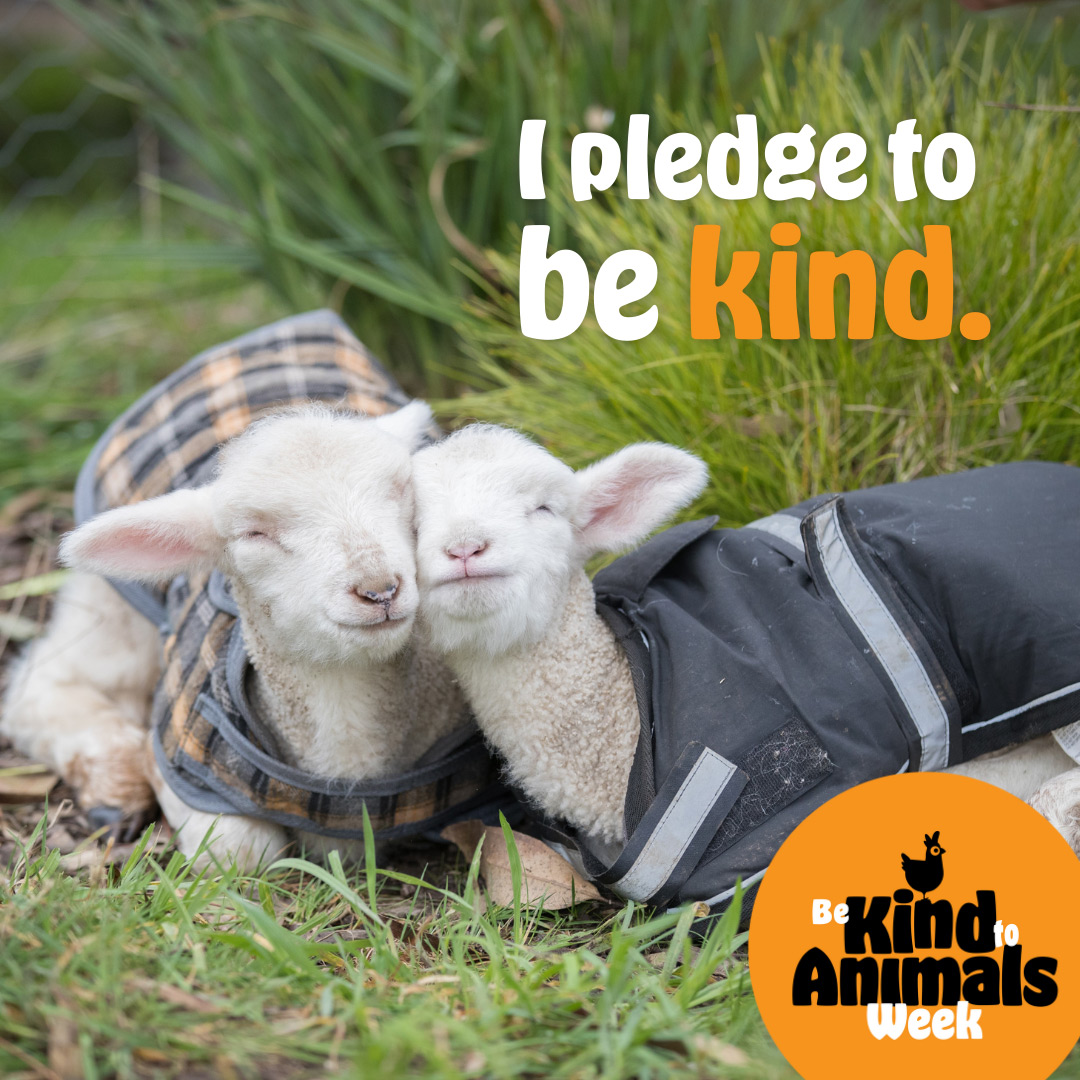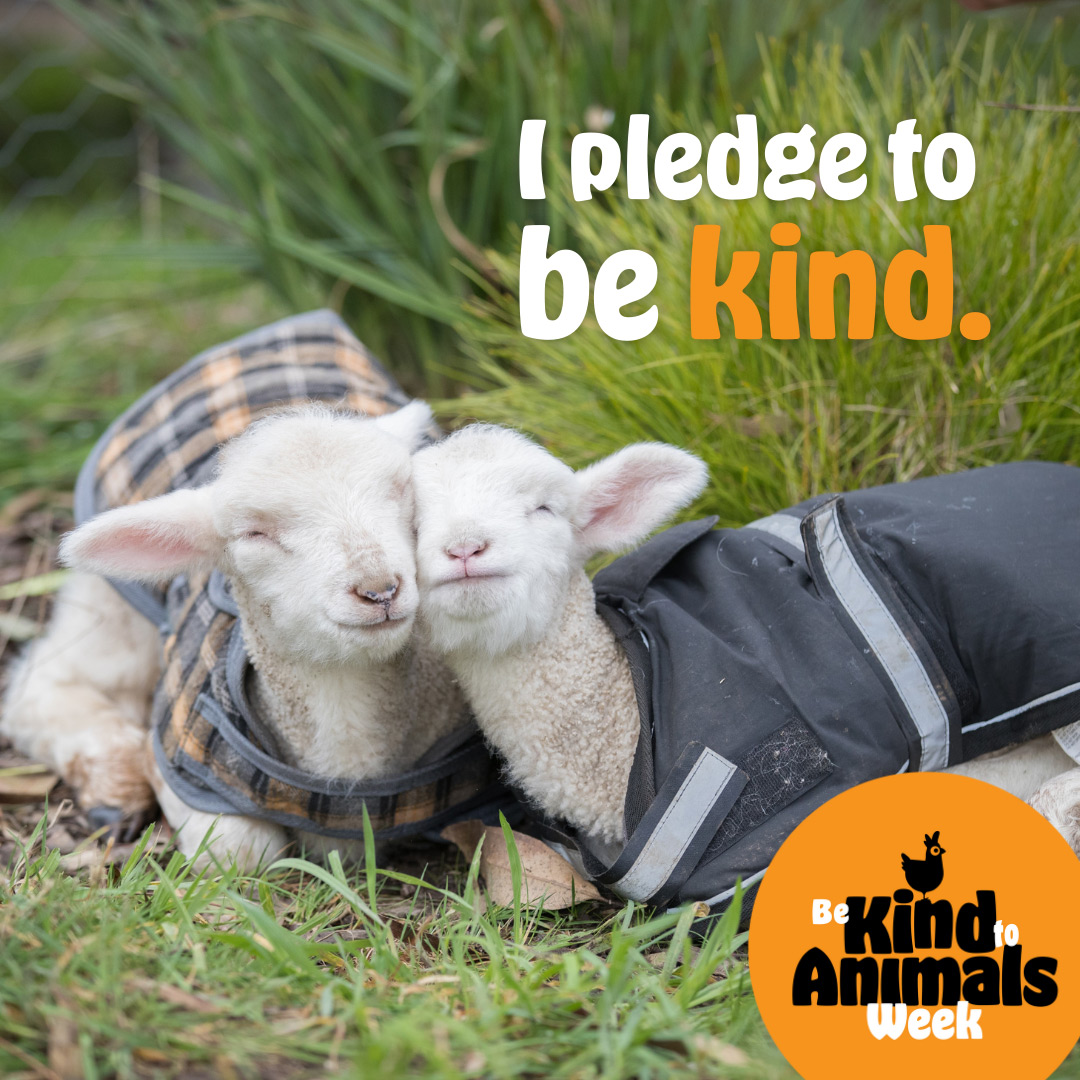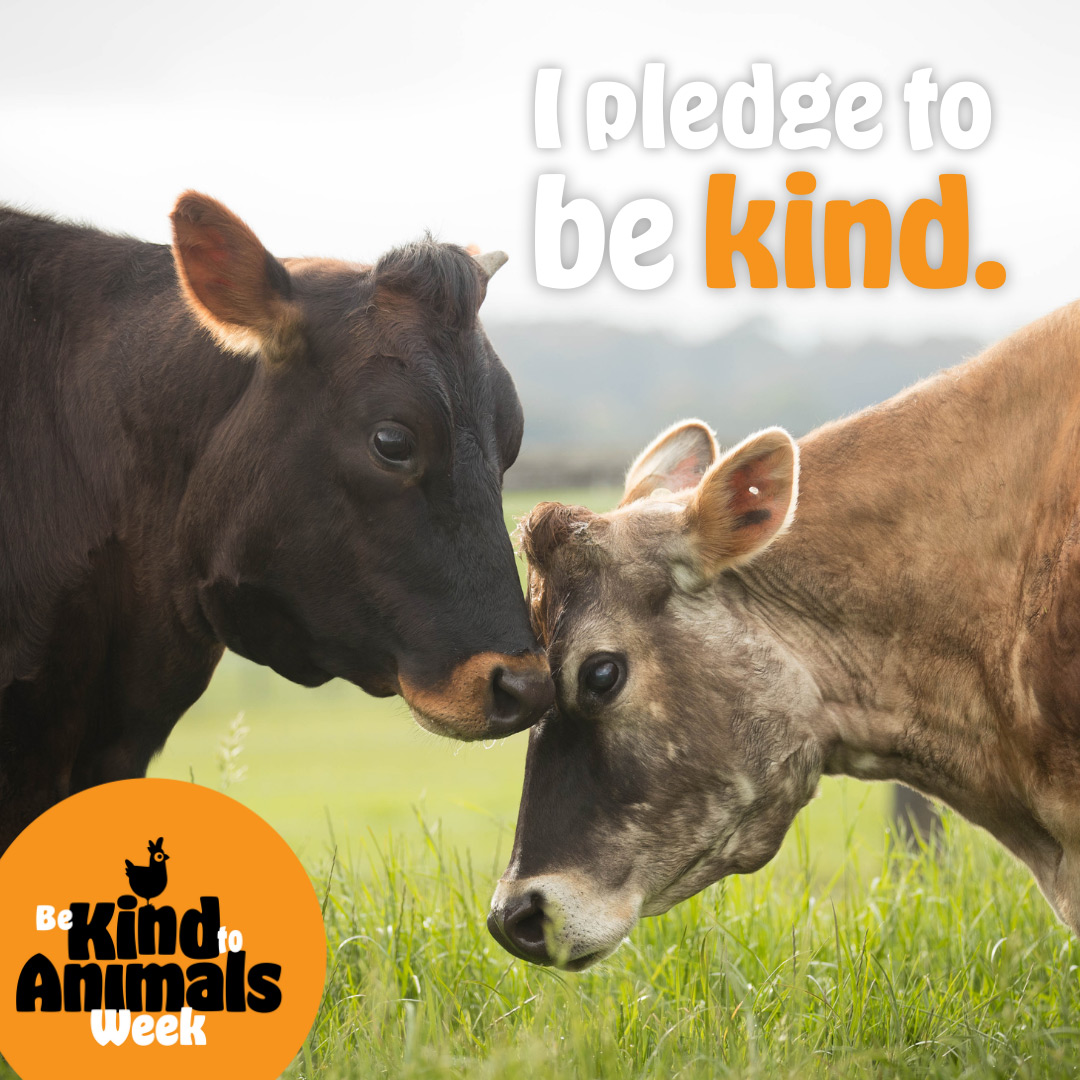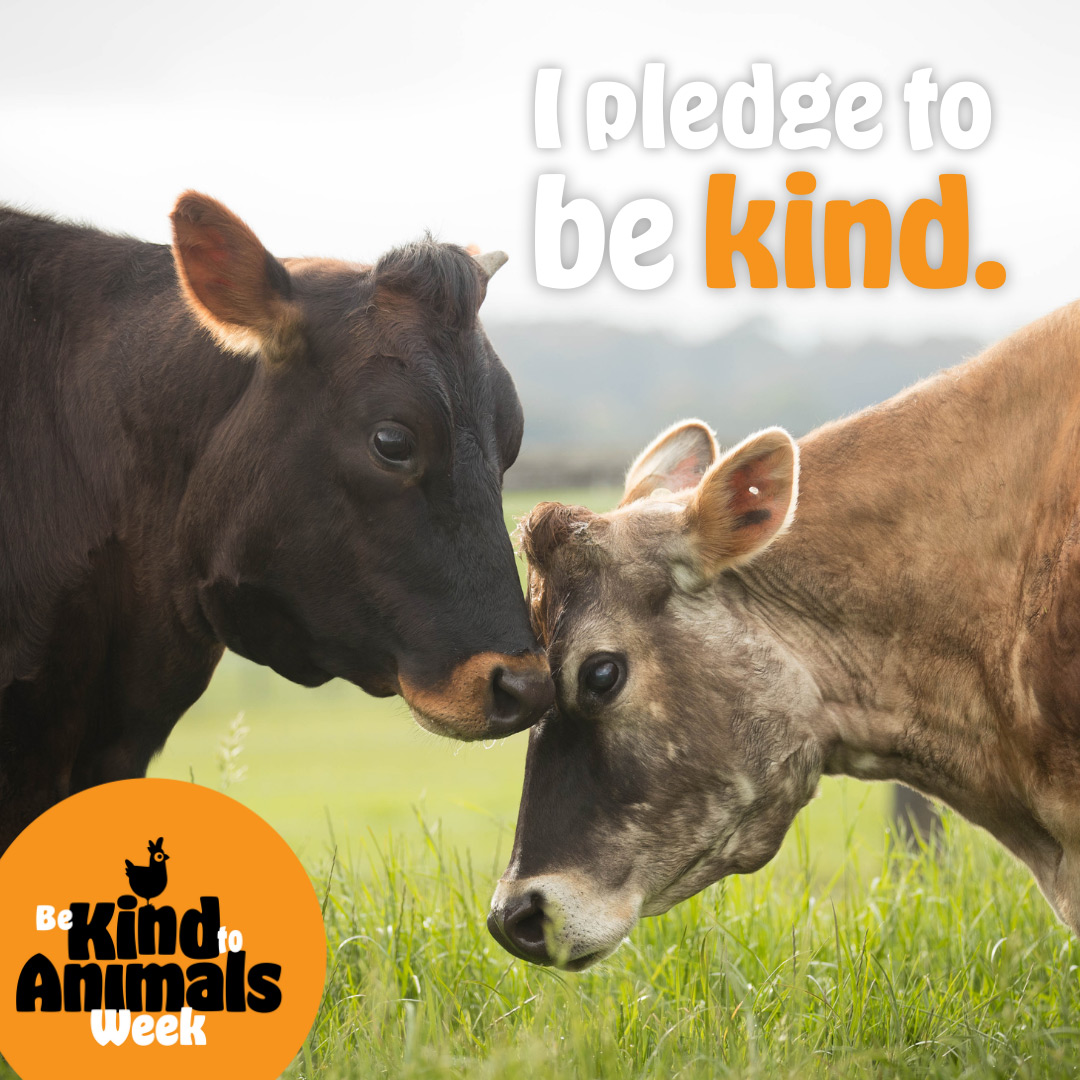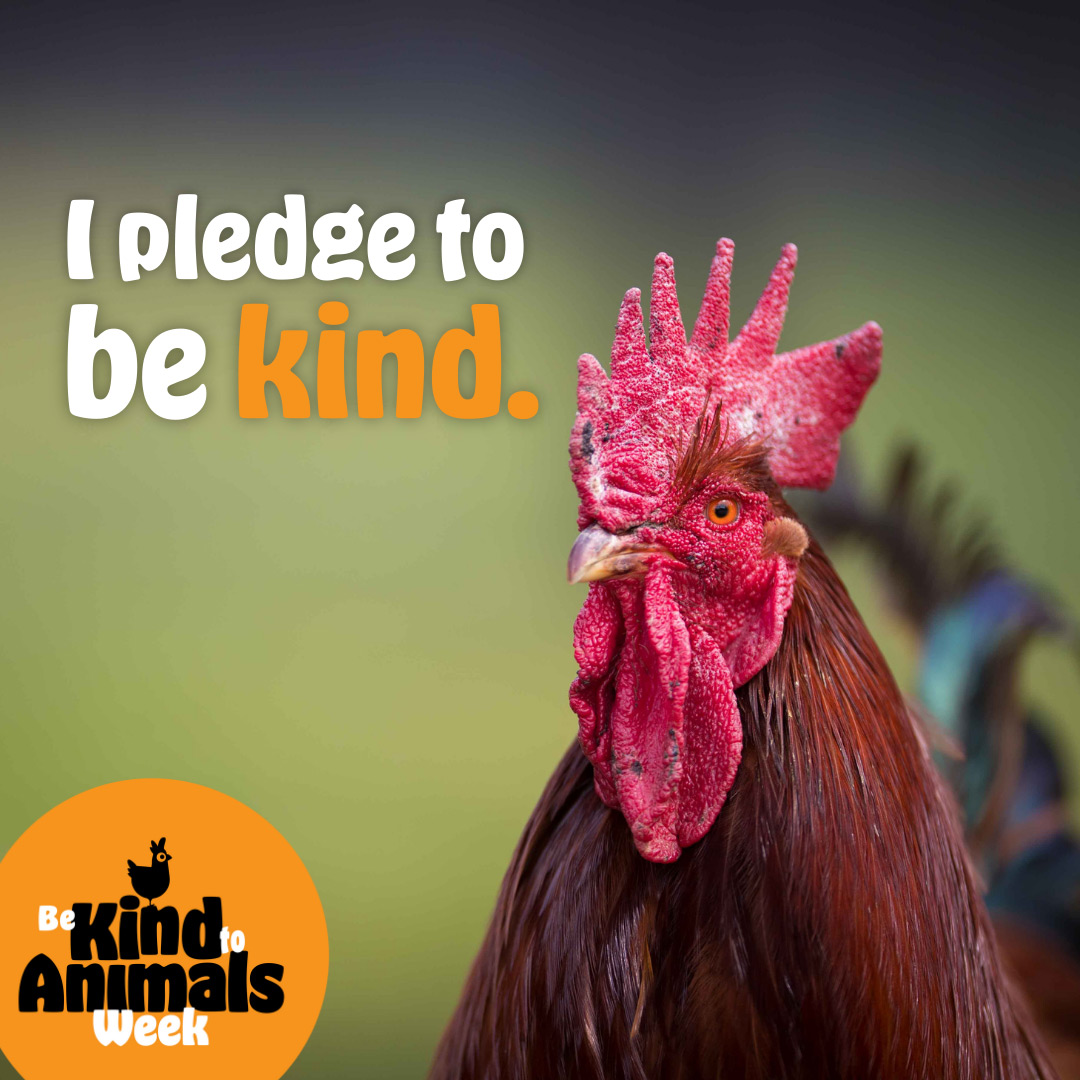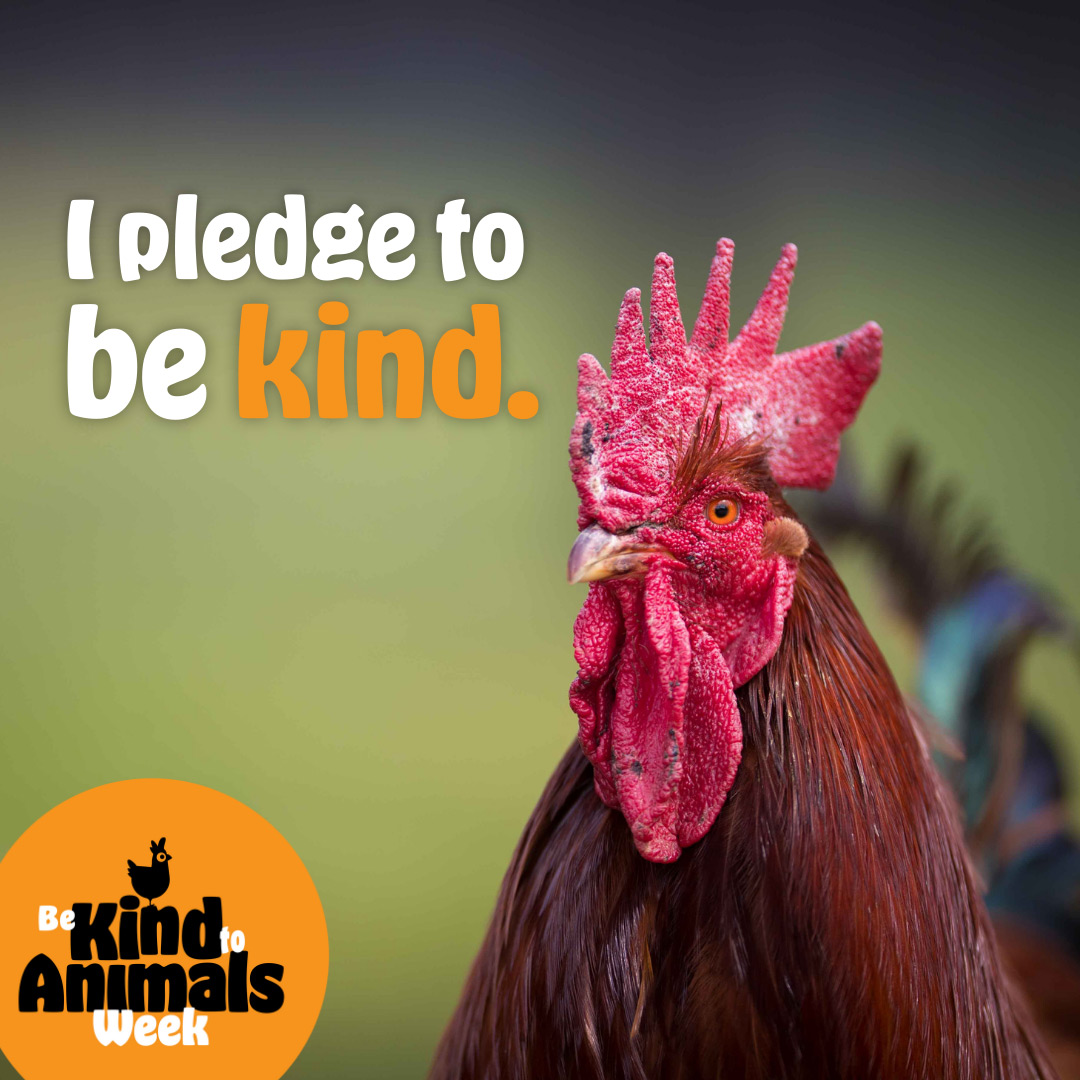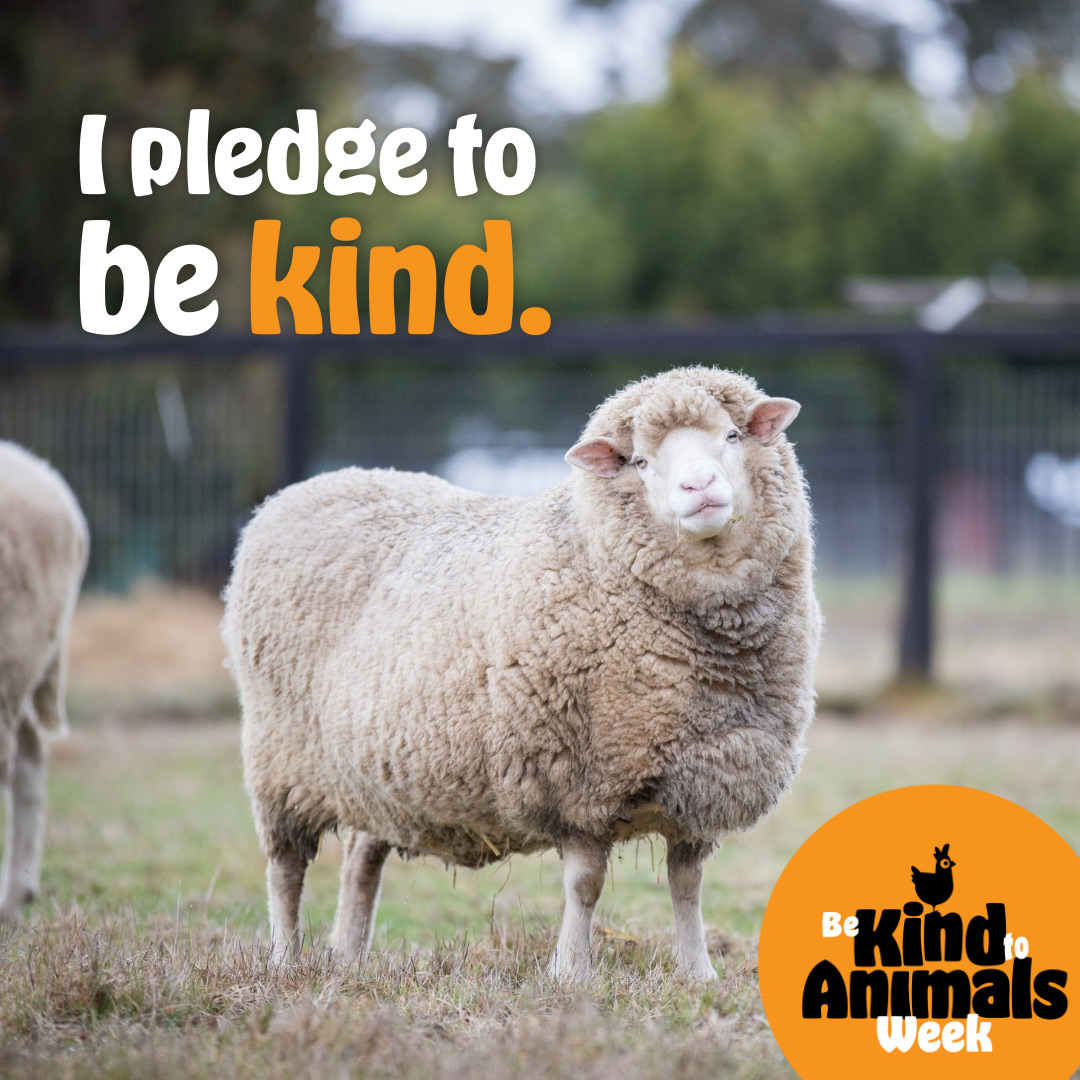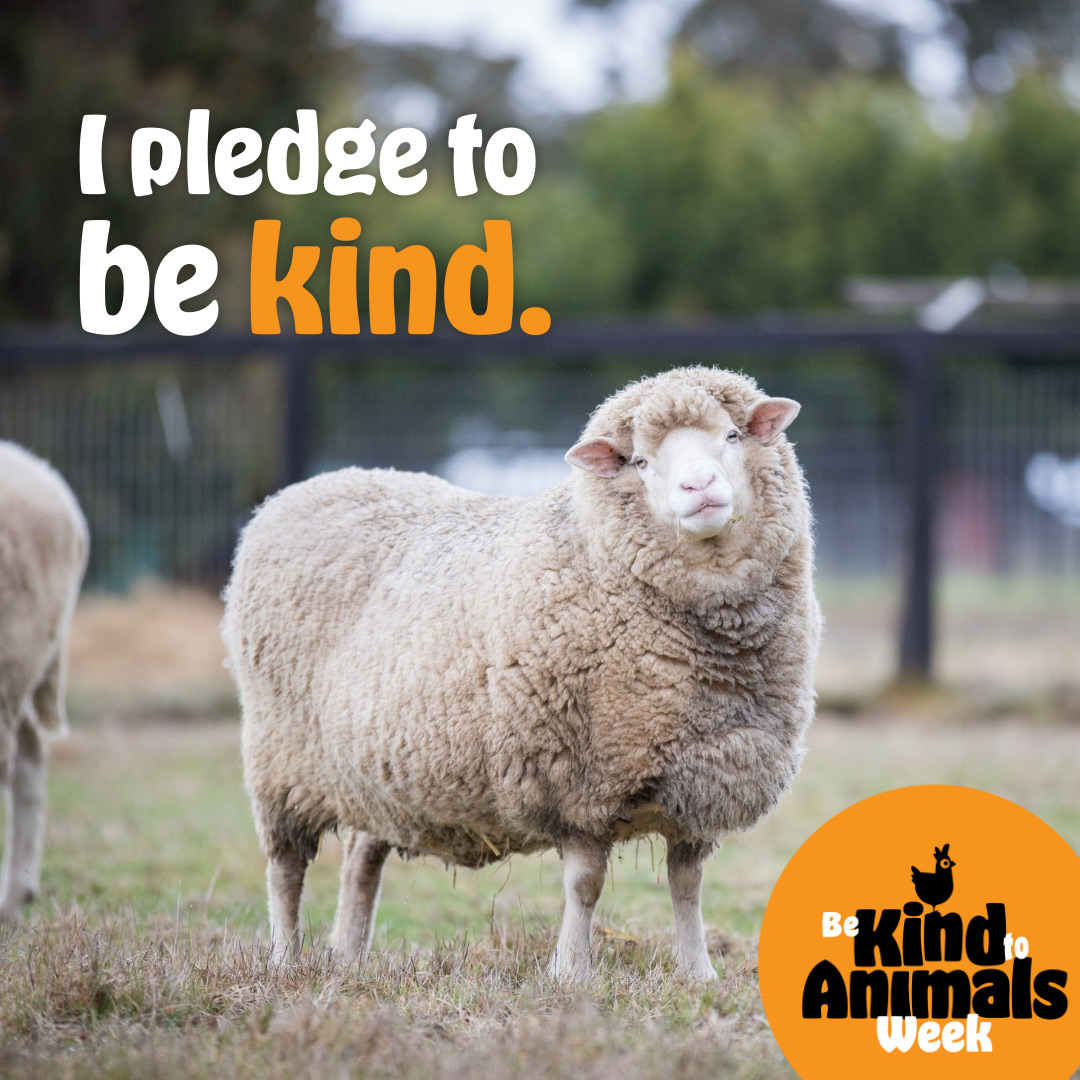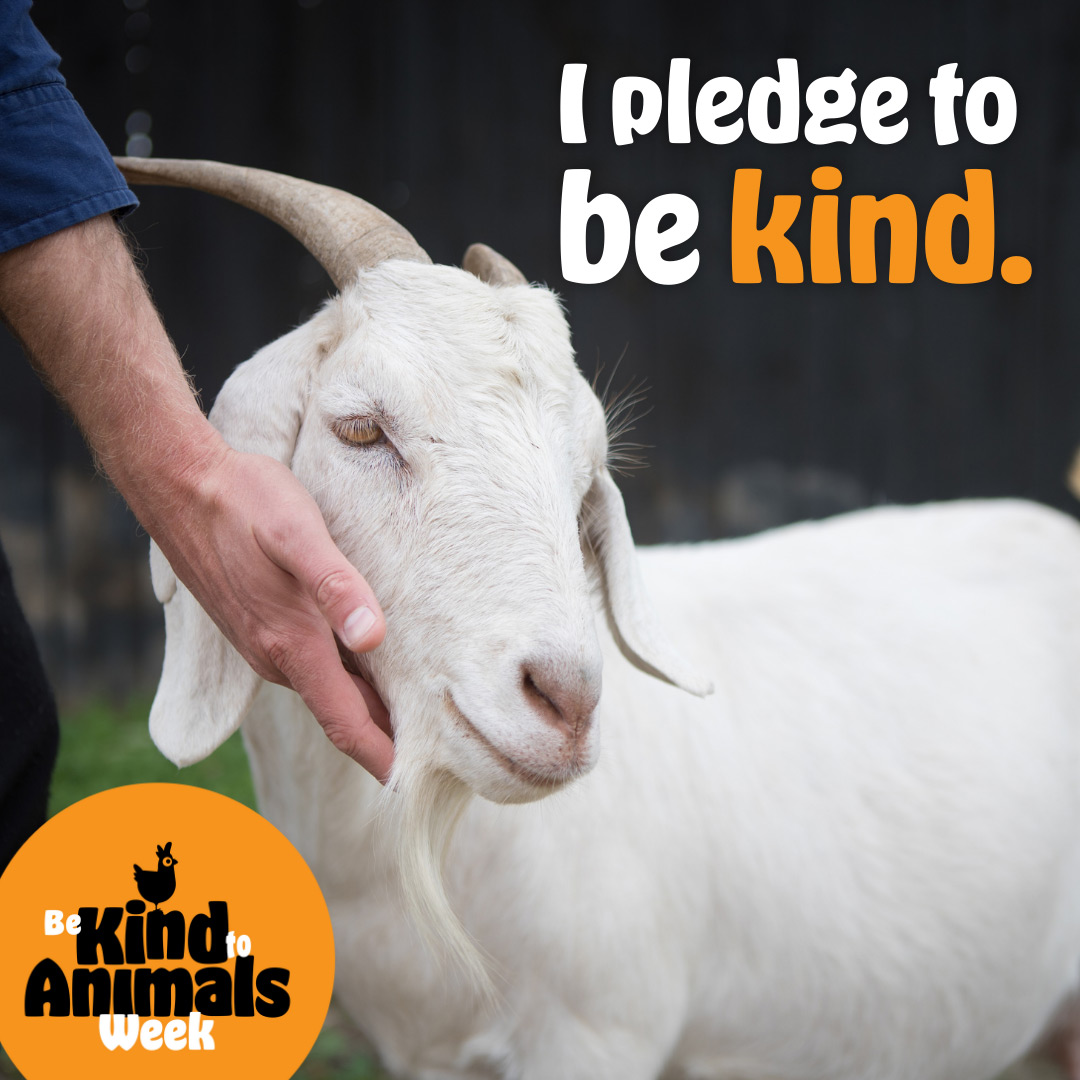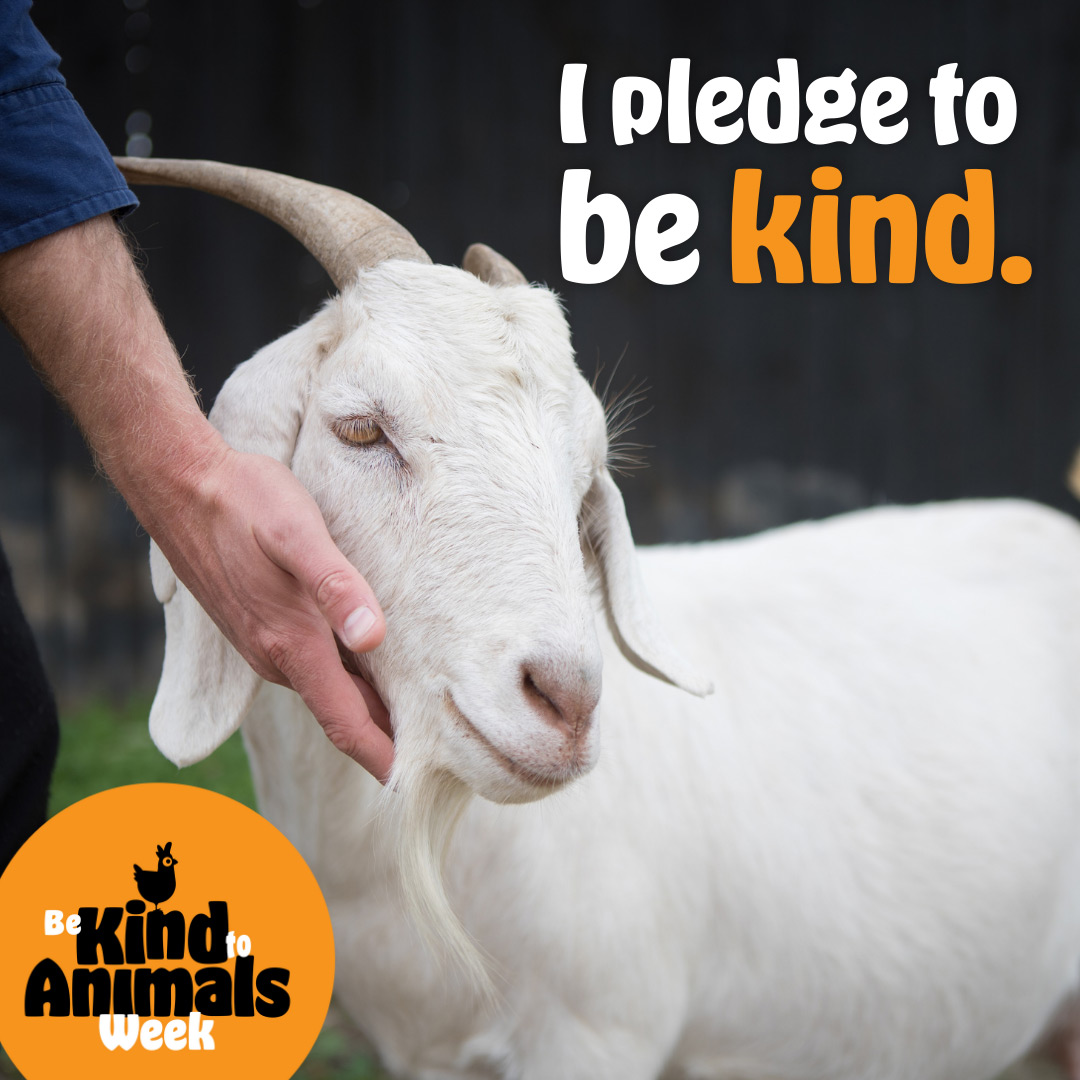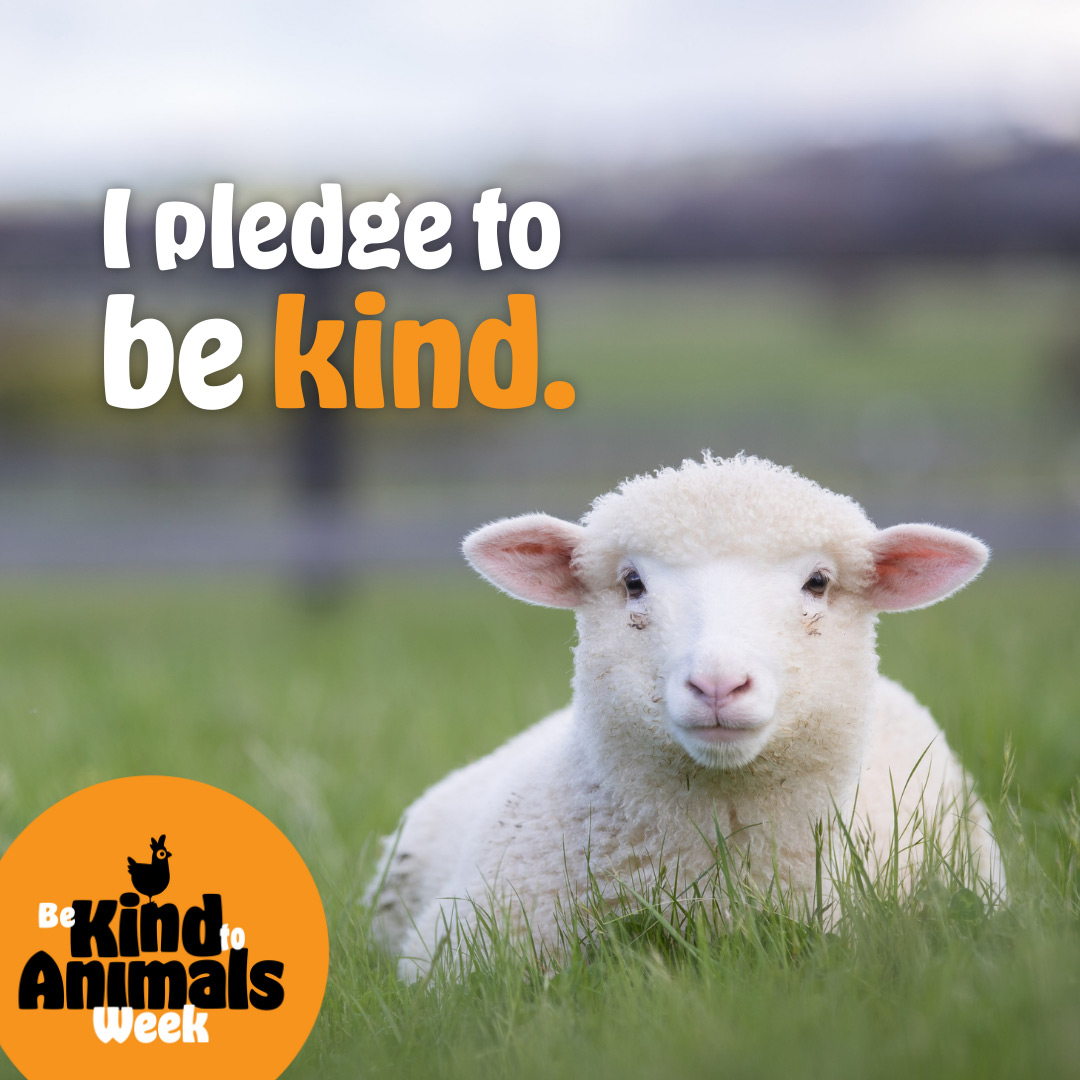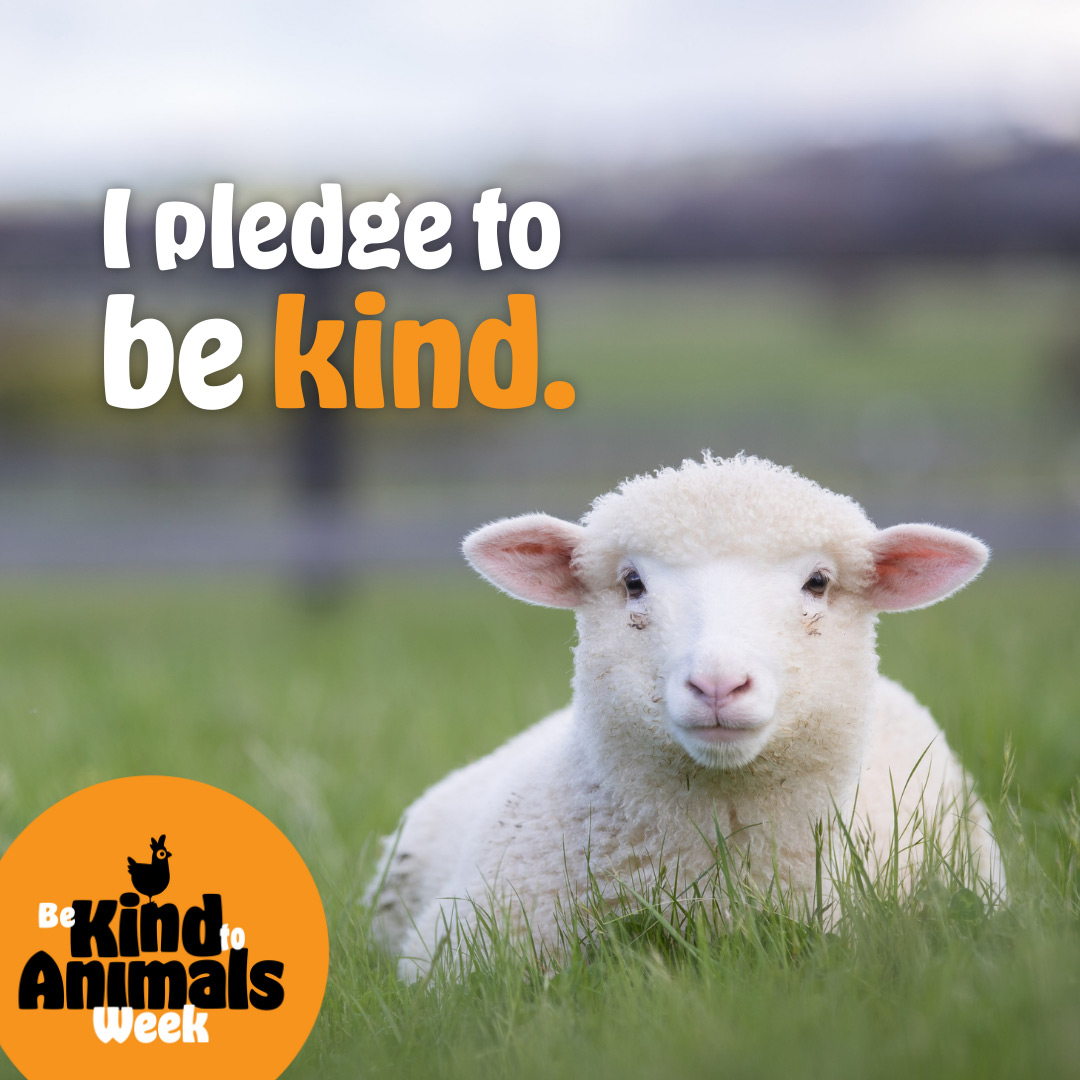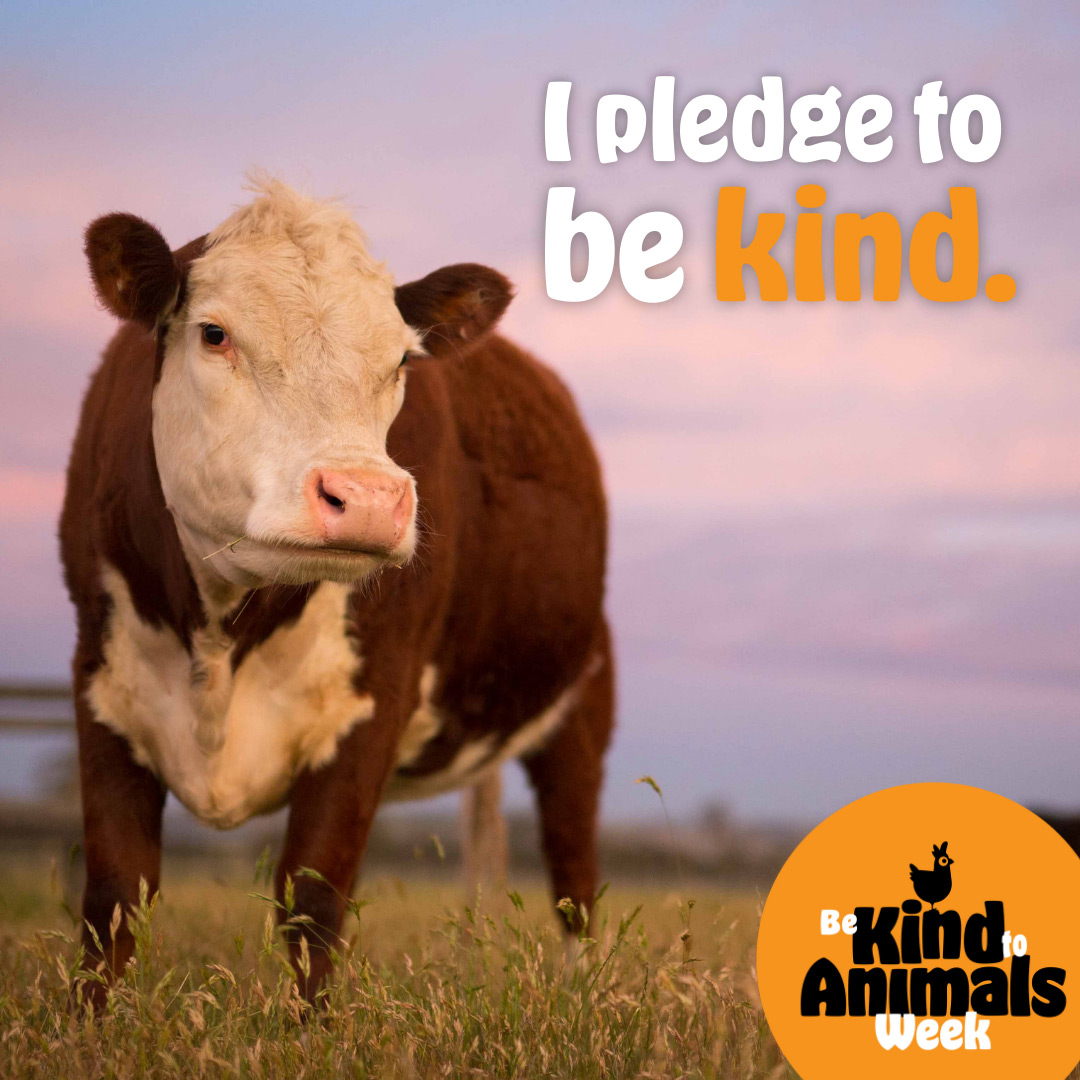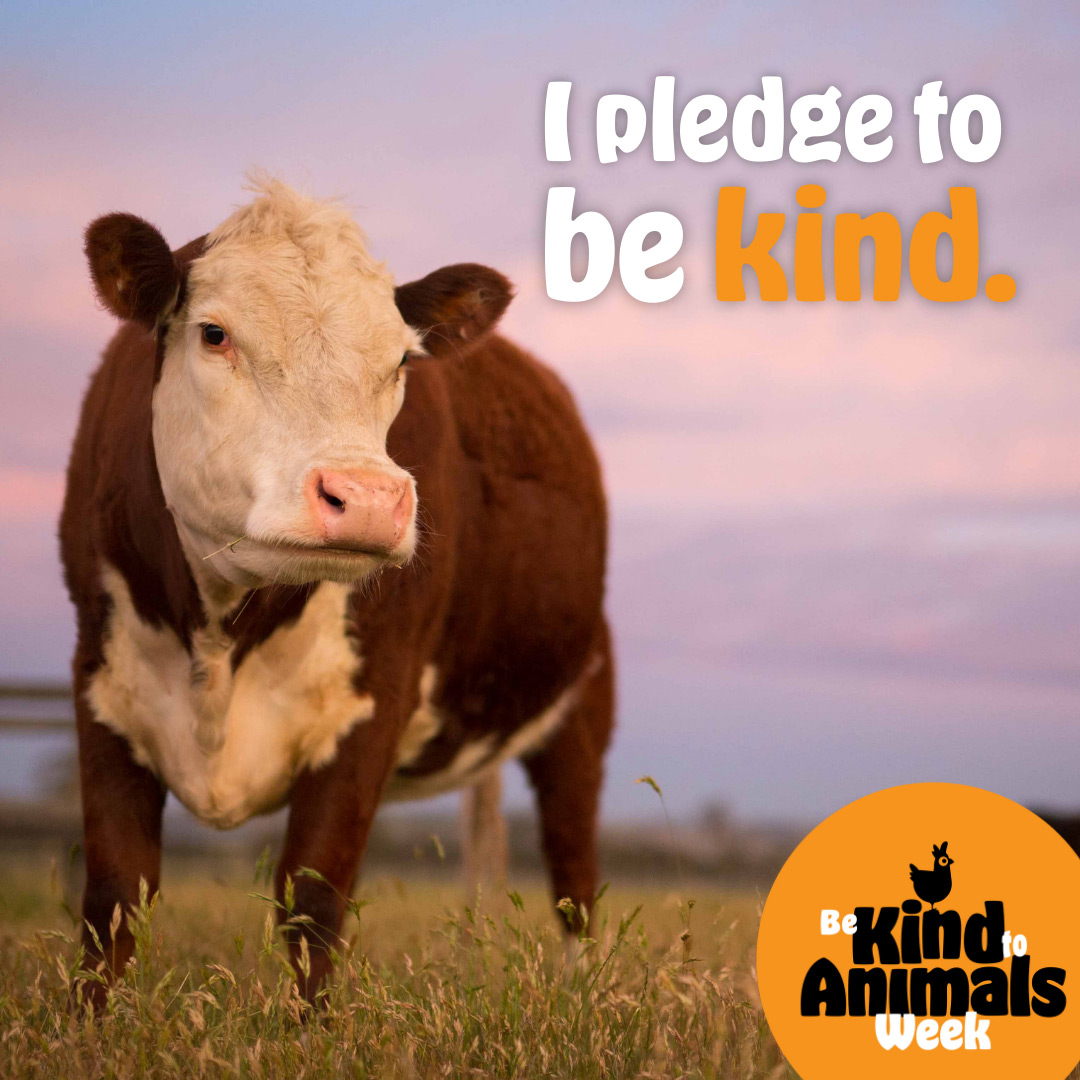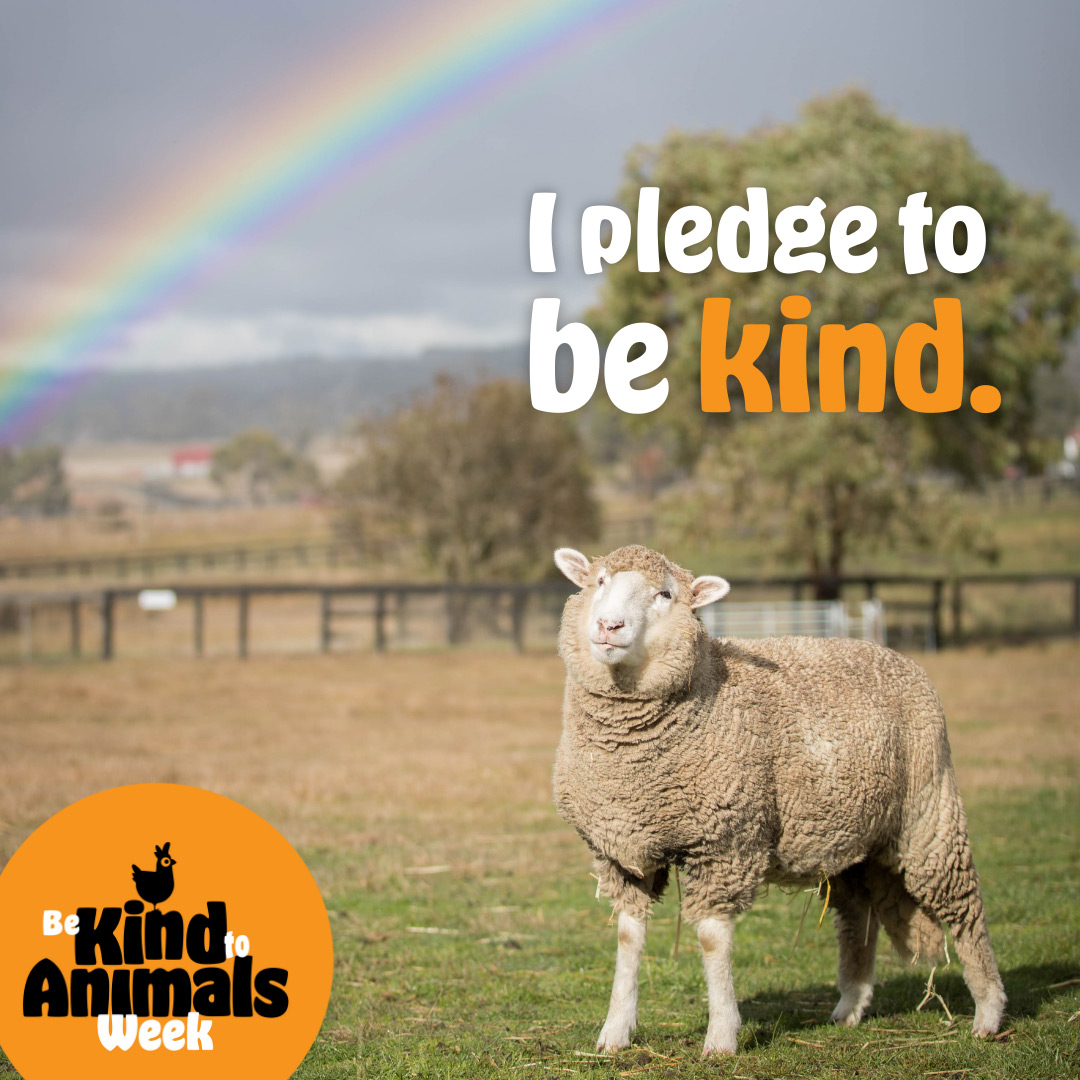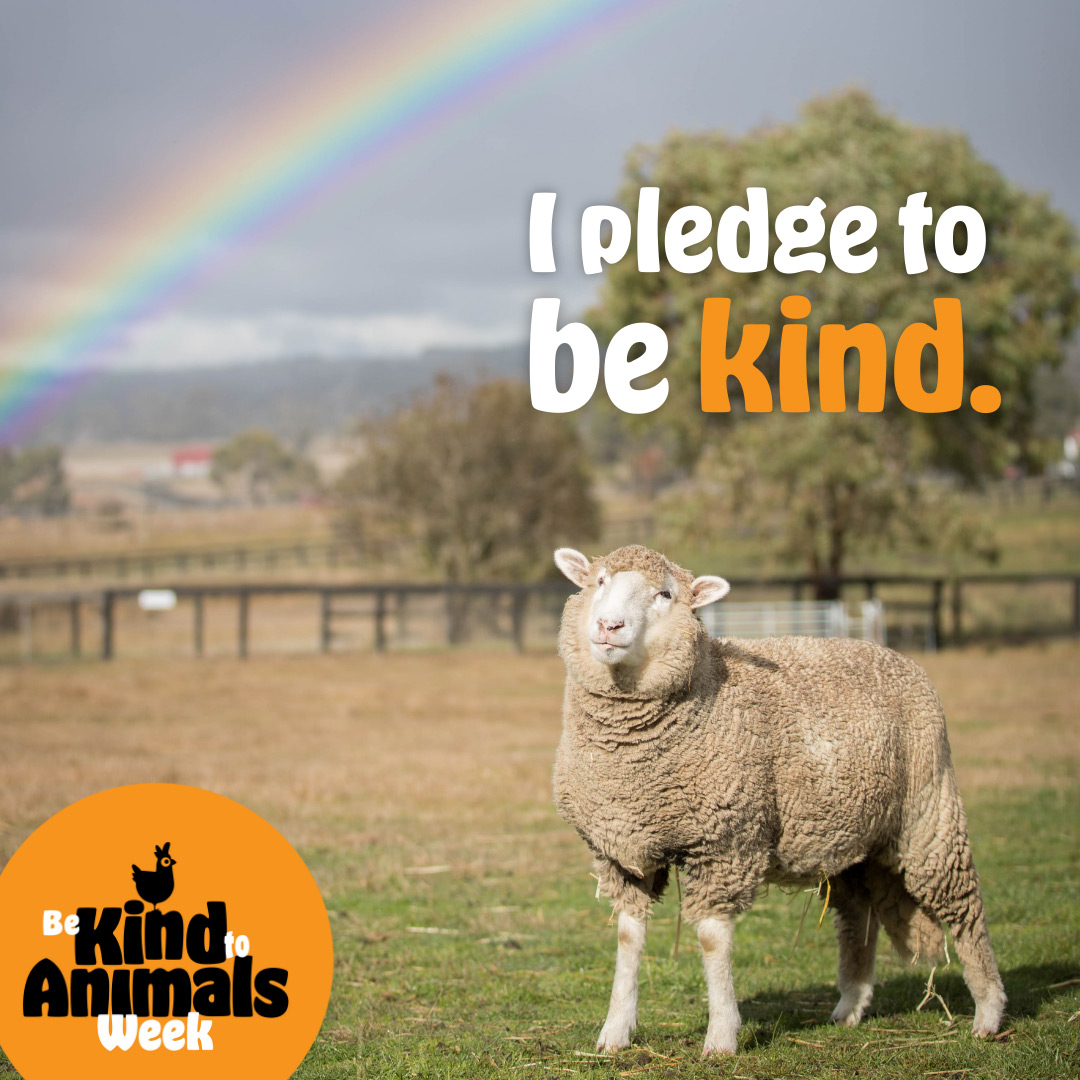 Download All
Be Kind to Animals Week starts October 1st!
Please join me in pledging to be kind to every kind from 1-7 October. You'll get free kindness tips and plant-based recipes, plus go in the running to win a hamper.
Best of all, you'll be helping to create a better world for our furred, feathered and finned friends!
Check out www.bekindtoanimalsweek.org.au
Facebook Cover Photos












Download All
Posters, Flyers and Logos
Download, print and display in your workplace, school or anywhere you like!
Download All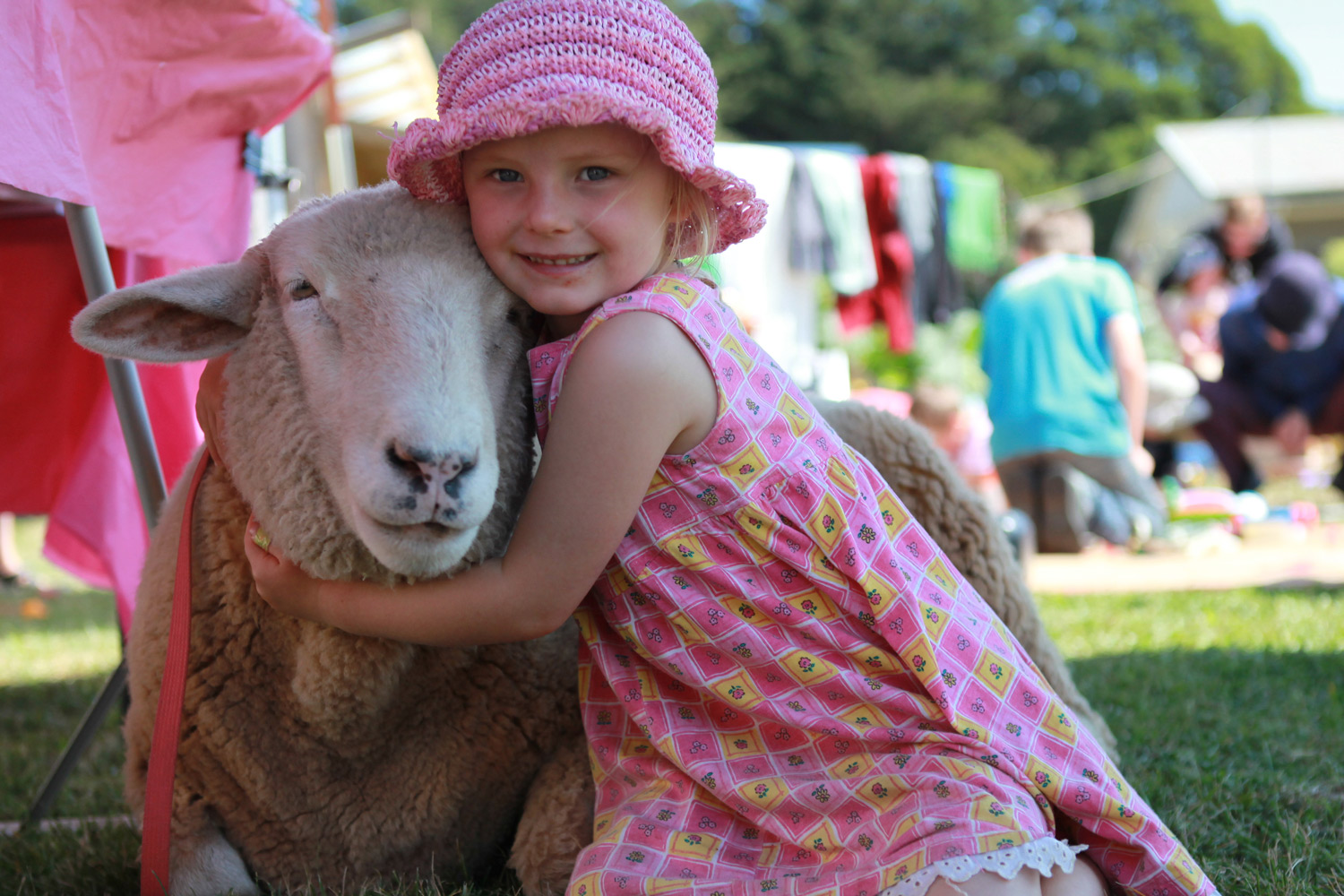 For Kids
Watch a virtual story time, learn more about animals, and get inspiration for parties and lunch boxes.
Virtual Storytimes
Inspiring animal rescue stories with Edgar's Mission Farm Sanctuary Founder, Pam Ahern, from her book The Gift of Kindness.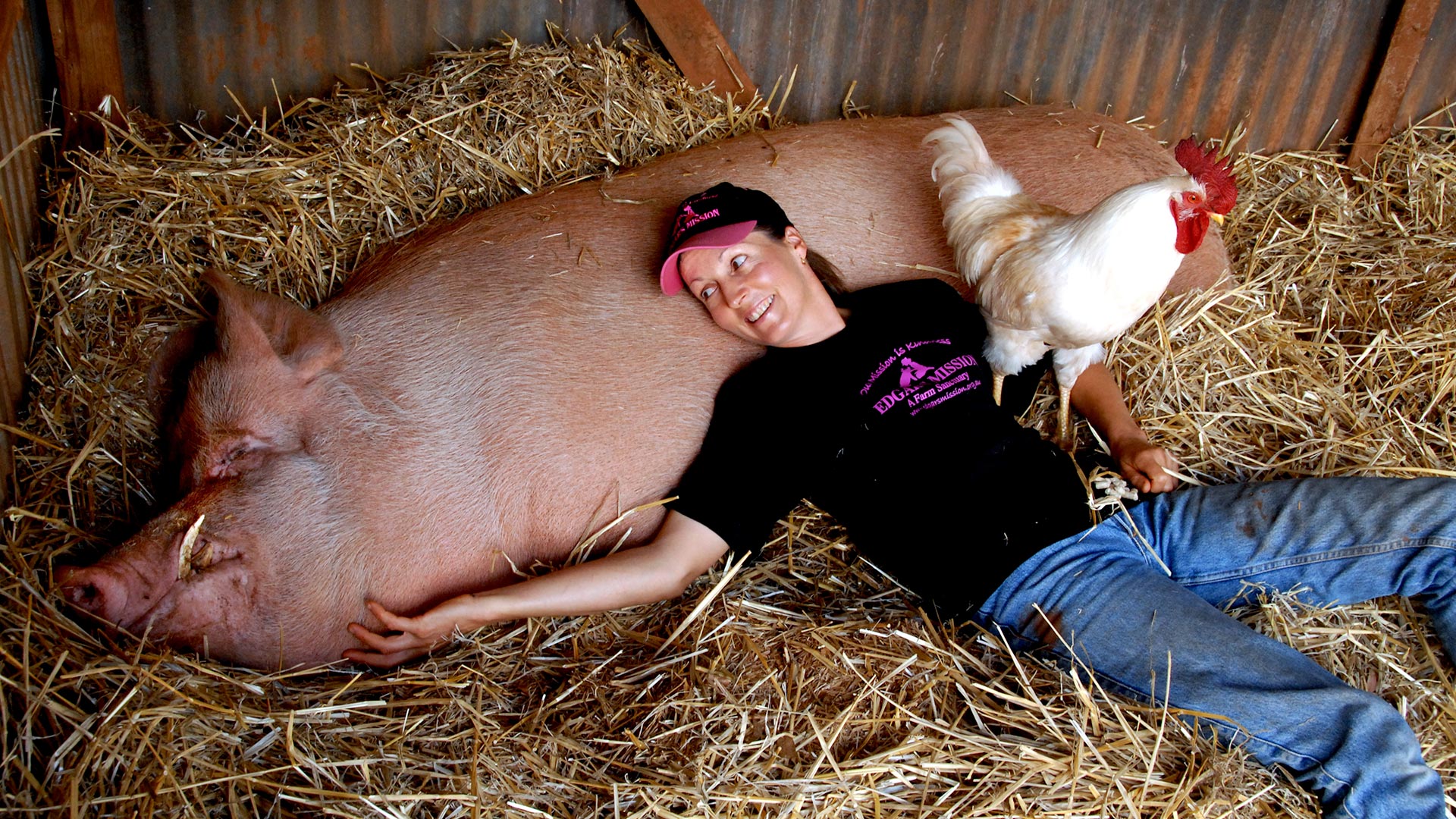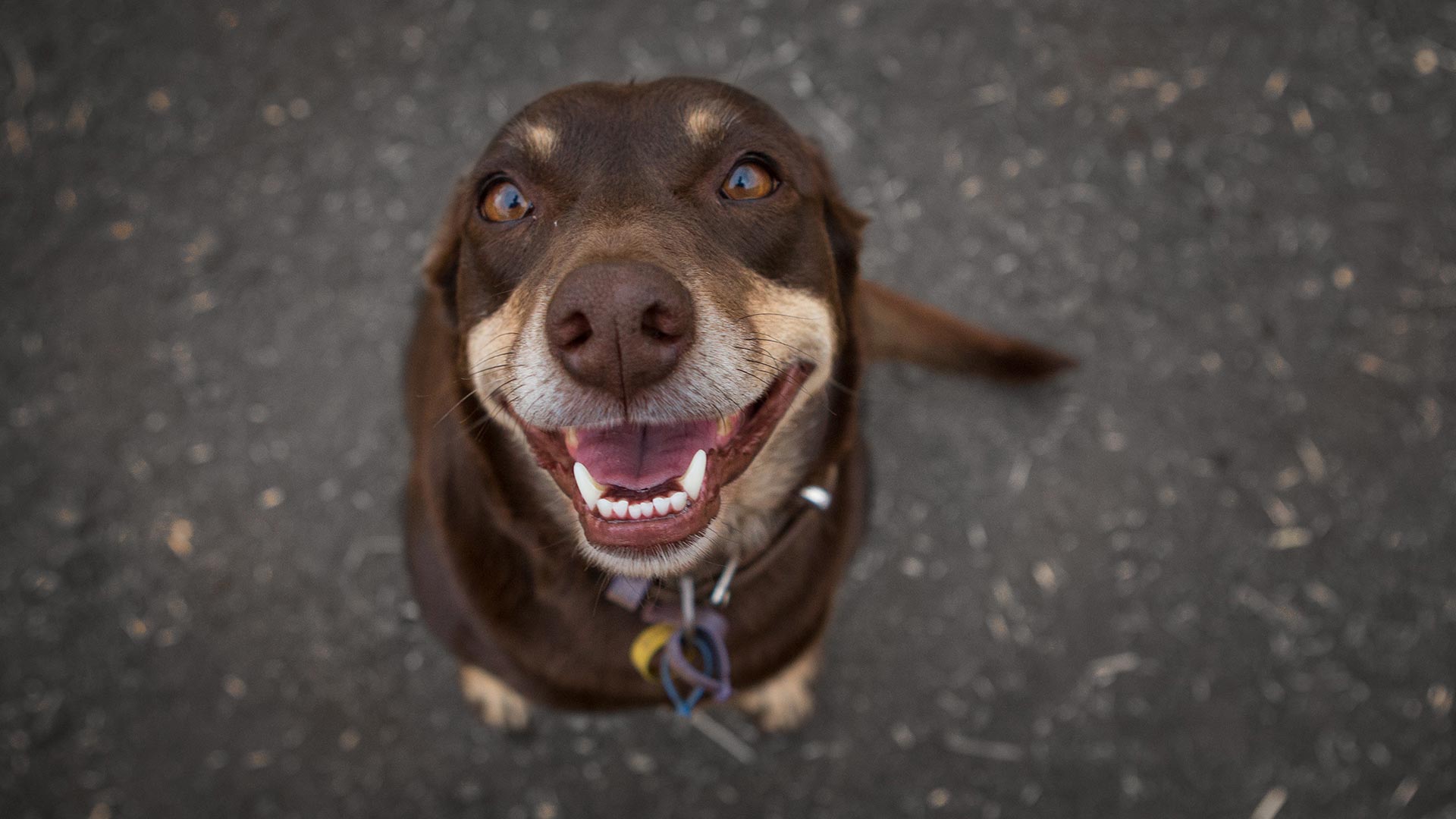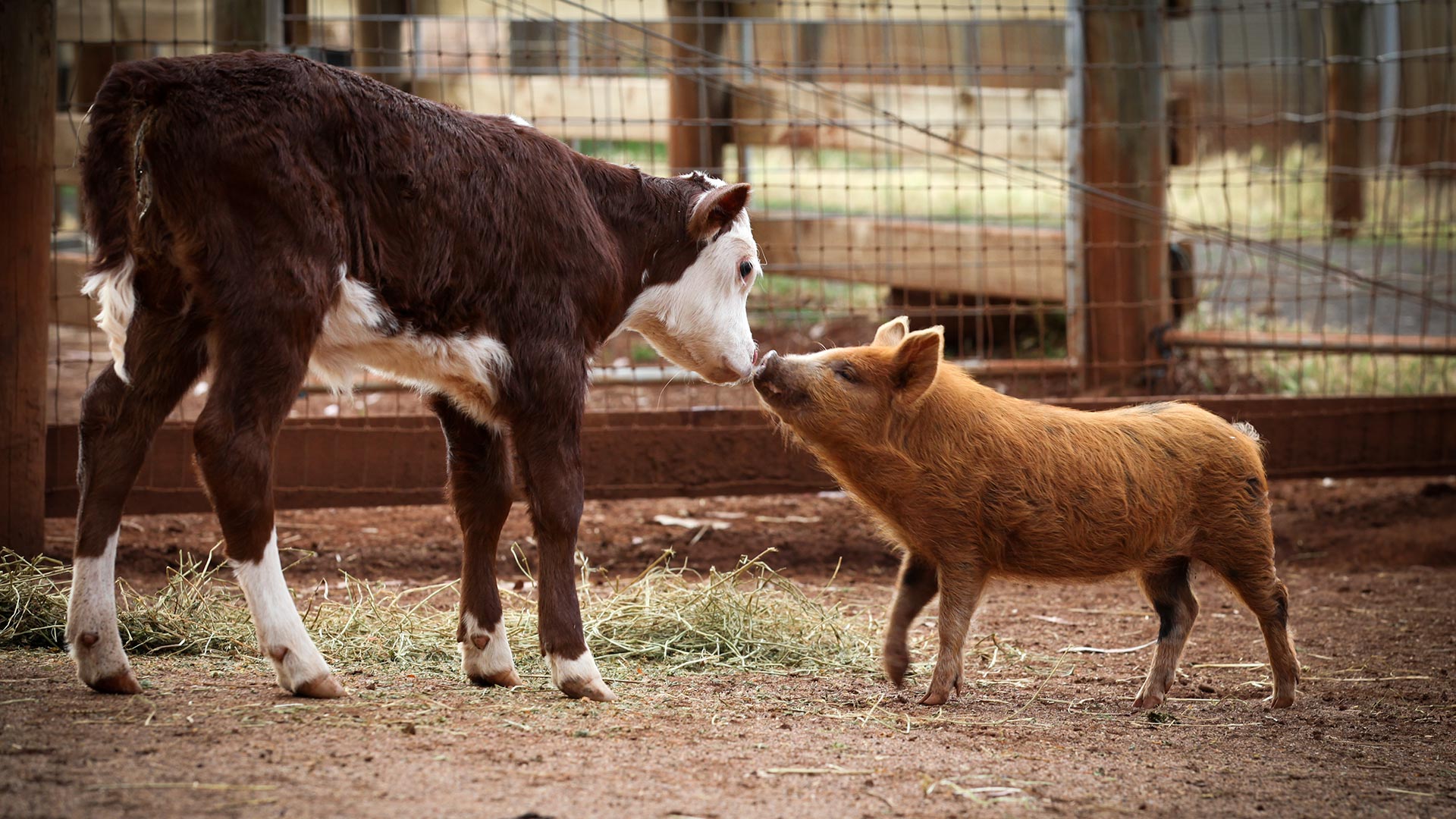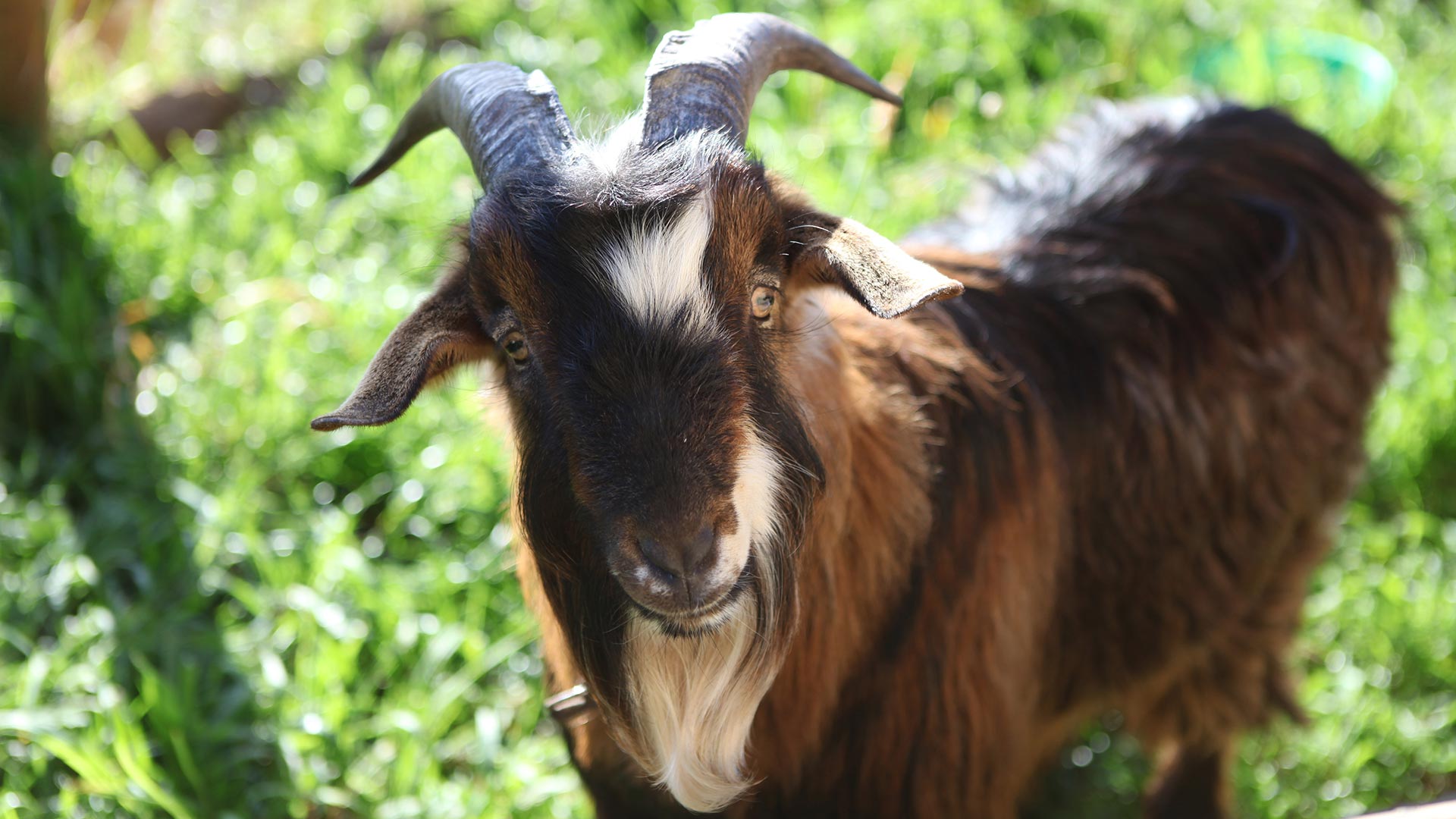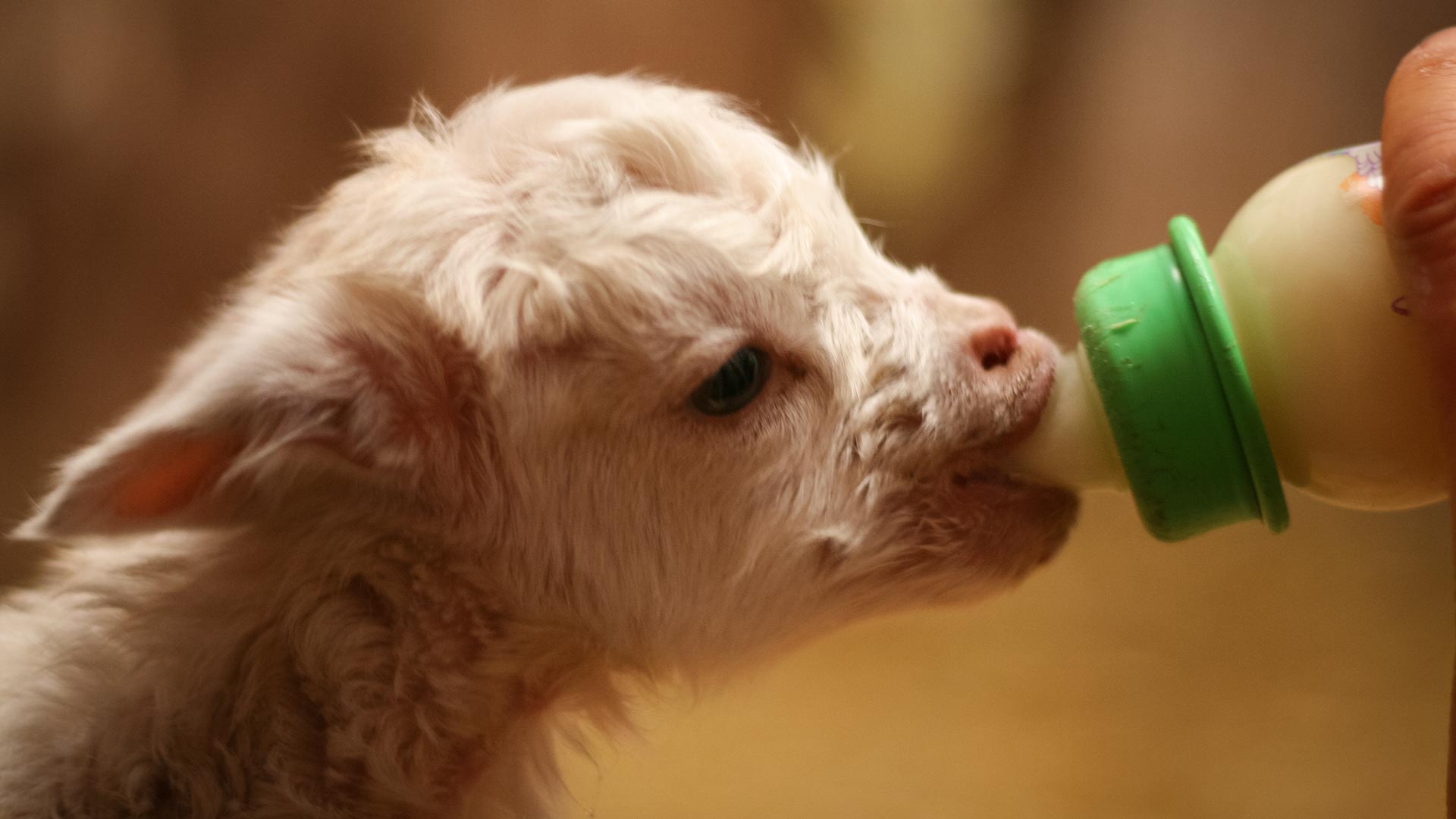 Fun Animal Facts
These colourful infographics from
Open Sanctuary
contain so much to learn about our animal friends! Click on an animal to view, or download the whole pack.
Download All
Behind the Scenes Infographics
These educational infographics from our friends at
Voiceless
delve into the realities faced by meat or 'broiler' chickens, and dolphins in captivity.
Download All
Kind Food Tips for Kids
These lunch box and party food ideas from our friends at
Vegan Easy
are easy, healthy and delicious! And best of all, they don't contain any animal products.
My son and I had an awesome week. We saved a bee and we picked up rubbish at the beach. That one week showed me what it is to be a decent human being, and that one week really shouldn't be any different from any other week for us.
Kate
The activities meant that I could have discussions and tasks to do with my children to raise the new generation of kind humans.
Georgina